Secret number three, ED is not permanent and can be treated without medication.
Dive into the episode as I discuss the dangers of self-medicating and the importance of treating the root cause of ED.
I will also introduce the Six Easy Steps to Get Hard approach, which focuses on restoring blood flow to address the root cause of ED.
Episode Video
The Prevalence of ED
According to a review in 1995, 150 million men worldwide have ED. They're projecting by 2025, estimates going to be at least over 300 million men will have ED.
According to a study in 2019, ED is the risk factor for heart disease, dementia, and large prostate. ED also causes mortality or death.
I've seen so many men over the years and they're like, "You know what, I'm gonna figure it out myself. I have ED. I'm just gonna go on the internet and I'm just gonna do it myself." "Do these, do that. I know how to treat this and I just want my erection back." "I'll just take this medication and I'll just take this supplement. I'll just take this peptide. I'll just do this and that." But over the years, you're gonna get frustrated.
The reason why I'm telling you this is that just the other day, two of my patients, went to a funeral. A funeral of one of their friend who is 50 years old, and died because he had been taking ED medication for years. He started taking double the amount of ED medication. He died of a heart attack. Because these guys are not going to see a doctor, they're just medicating. They get their medication through the internet dispensary and they died because they were taking ED medication.
My goal is to tell you that ED medications actually make your ED worse. It doesn't treat the root cause of why you have ED. Don't be a victim over time. If you've been taking ED medication all this time, just know that the root cause of the problems still needs to be addressed. There is a way to do that.
A Recap on How Do You Get an Erection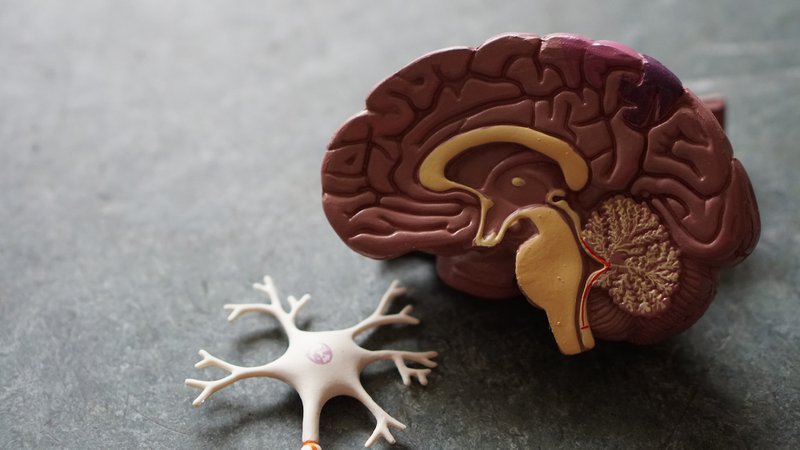 Erection occurs when your mind and your penis are relaxed. It starts in the brain, then it goes to your emotion, the hormones, the nerves, the blood vessels, and then the penis muscle.
There are steps that you can do to restore sexual function. Once you treat the cause of your ED, ED is now reversed by increasing your blood flow permanently.
This is Ed. He's 80 years old. Once he started having more increase in blood flow into his penis, his penis went from six and a half inches to eight inches. The diameter has also increased by a third.
Sex is very prominent in his life. He's having sex three to five times a week. Also, he has a girlfriend who's 78, and they're having one hell of a good time and he feels like he's enjoying life again. He's living the best time of his life!
By the way, he was married. He had ED for 17 years and he was previously married, his wife was 16 years passed away from cancer. Two years after she passed away, he came to see me for treatment and shortly after that, he met his 78-year-old girlfriend.
So if an 80-year-old guy can still have sex and sex is very prominent in his life, doing it 3 to 5 times a week, you can too!
The Six Easy Steps to Get Hard and Treat ED
There's a new way, a better way, and that way is The Six Easy Steps to Get Hard. How we do is we measure, we don't guess. We always measure where you start from and where you're going. We use validated research treatment and we treated your erection from multiple approaches, like I mentioned, addressing the 6 system. Again, the 6 system is the brain, the emotion, the hormones, the nerves, the blood vessels, and the muscle. I will keep showing you this to pound into you that this is how you treat the root cause of ED. It's to restore blood flow again. Not only for ED, but really for your heart health, for dementia, and even longevity.
Patient Testimonial
This is Truman, he is 51 and came to see me because he starts having ED and couldn't take ED medication because of the side effects. Now, after really about a month of changing his diet, and exercising more, and using the penis pump, he's actually able to get his erection back again.
Restoring Sex Life By Treating The Root Cause
The only way for you to restore your sex life is by treating the root cause through the Six Easy Step To Get Hard Approach. Treating ED used to be hard, but not anymore. Now there is a framework on how you can do that.
Through The Modern Man Club, you can learn how to do the 6 Easy Steps To Get Hard. You don't need to come and see me in my office. We're going to hold your hand and we'll walk you through how you can get your erection back again by using the different modalities.
If you follow The 6 Easy Steps To Get Hard within The Modern Man Club, you can restore your sex life without medication. I have seen men try to do it and it's confusing because you don't know what works, or what's validated. It's a lot of sales gimmicks out there.
Also, I saw a post in Facebook group today. It's that one post that anyone else basically gives up on trying to fix their ED after finding nothing works for them.
"I've had ED for 20 years and now at that point. I'm just wondering if I'm alone, if there are others in my situation, and how you cope with it."
I don't want you to be like that. I want you to know that there is a way to do it and that starts in the beginning. Also, I don't want you to go for 20 years, and now end up at the point where nothing is working for you.
Who would this work for?
The Six Easy Steps to Get Hard work for those who/whose:
Go soft in the middle of sex;
Takes ED medication but it doesn't work that well as it used to;
Sometimes have trouble lasting long enough to climax;
His erection doesn't feel as hard as it used to be;
Penis doesn't feel as sensitive as it used to be;
Can only reach orgasm through masturbation;
Sometimes have trouble getting an erection;
Have premature ejaculation, retrograde ejaculation, prostate surgery, and now have ED;
And, have an enlarged prostate, because you can actually reduce your prostate with your diet.
Final Thoughts
I will be your guide in letting you know what works and what doesn't work. Also, I will share my proven method that has worked in over 7,000 men.
Another is you can have these benefits once you're in The Modern Man Club:
Can ask me a question twice a month;
An access to our library;
An access to my Good Morning Wood Smoothie recipe;
Access to our exclusive podcast guest's discounts;
The Health Fundamental Diet app.
I'm going to give you this book and a 30 day trial on the Modern Man Club. The book is the 5 Common Costly Mistake Men Make When Facing ED. This is how you can have a rock hard erection, enjoy more sex, be confident in demand, and improve your intimacy without ED medication.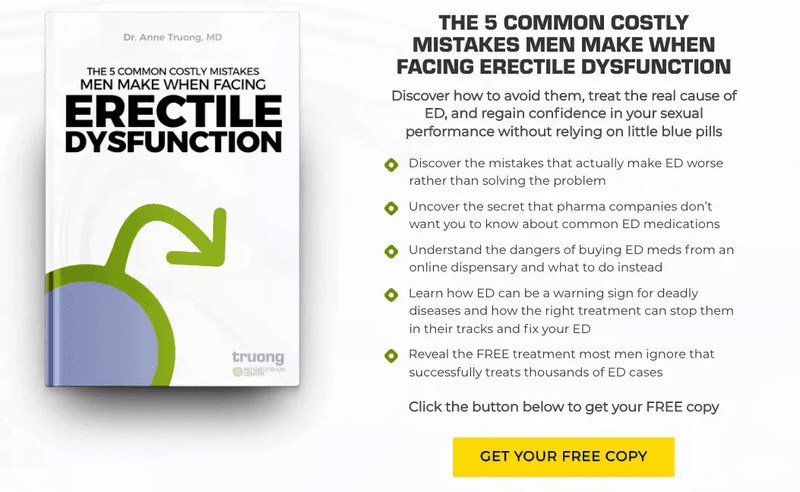 If you want to get your sex life back, get the free eBook here now!